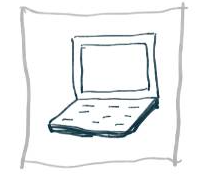 Consulting
Welcome to my consulting services page. Here you can find an overview of the services and resources I offer and how to reach out to explore possible collaborations.
| | |
| --- | --- |
| | My mission: My mission: help tech-enabled organizations scale a sustainable fast flow of change by co-evolving their teams/org and technical systems & products driven by their customer, environment, and business goals. |
To accomplish this mission I develop and provide services & resources in three core areas:
| | | |
| --- | --- | --- |
| | | |
| | | |
| Help tech-enabled orgs achieve a sustainable evolution, by developing ways to better understand customers' needs and co-evolve their team topologies and technology-enabled products using modern techniques, such as Team Topologies, Domain-Driven Design, Wardley Mapping, etc. +details (services & resources) | Help develop "learning organizations" that can continuously adapt their product/technical vision, strategies, and operating model as a function of their customer (& environment) challenges and business goals - instead of recurring disruptive and frustrating big re-orgs! +details (services & resources) | Help develop "SocioTechnical Maestros" - people that understand the customer and environment, and can set "enabling constraints" that help drive a sustainable evolution of the teams and technical products as a holistic sociotechnical system (instead of a set of functional silos). +details (services & resources) |
🛠 Approach: I coach, train, advise and consult to help you define ways to navigate and "skill up" in these core areas required to sustainably evolve your tech-enabled organization. This can be a short consulting session, multi-day workshop, or longer-term engagement - where I can help you assess & understand where you are, how to start moving and also help/coach you and your teams on adopting and changing key elements that help you to achieve a more sustainable co-evolution of your teams/org & tech systems. I like to call that "Enabling Tech Leadership", i.e.: shifting from classical hierarchies and bureaucratic structures, to enabling structures where teams can maximize their ability and potential. You can find more details on the specific services and activities I provide on each of the pages of the areas. If you think I can help and we should collaborate, don't hesitate on contacting me.
🤝 Key Partners
Team Topologies - I am a Team Topologies Valued Partner (TTVP). I collaborate closely with Team Topologies authors and provide workshops and consulting on Team Topologies and related topics.
Aardling - I collaborate with Aardling, a software consultancy for complex environments, that works with tech leaders and their teams to expose hidden complexity through modeling and mapping (especially DDD) to define sound evolution strategies.
Empathy Software - I collaborate with Empathy Software (from Nick Tune), a consultancy that helps tech-enabled organizations to modernize architecture, ways of working and engineering culture. We tend to work together on complex engagements, where we help organizations understand and orient on their journey to improve and modernize their sociotechnical systems and architecture.
📥 Contacts
.