Sociotechnical Systems Evolution & Architecture
[2019-..]
What is Sociotechnical Architecture
|
Articles
|
Talks
|
Podcasts & Interviews
|
References
What is Sociotechnical Architecture?
Sociotechnical Architecture is about taking an holistic co-design approach to technical and organizational systems, given the inherent impact they have on each other.
In other words (from Nick Tune): When we are architecting a software system, we must consider the impact on the teams in the organisation and vice-versa.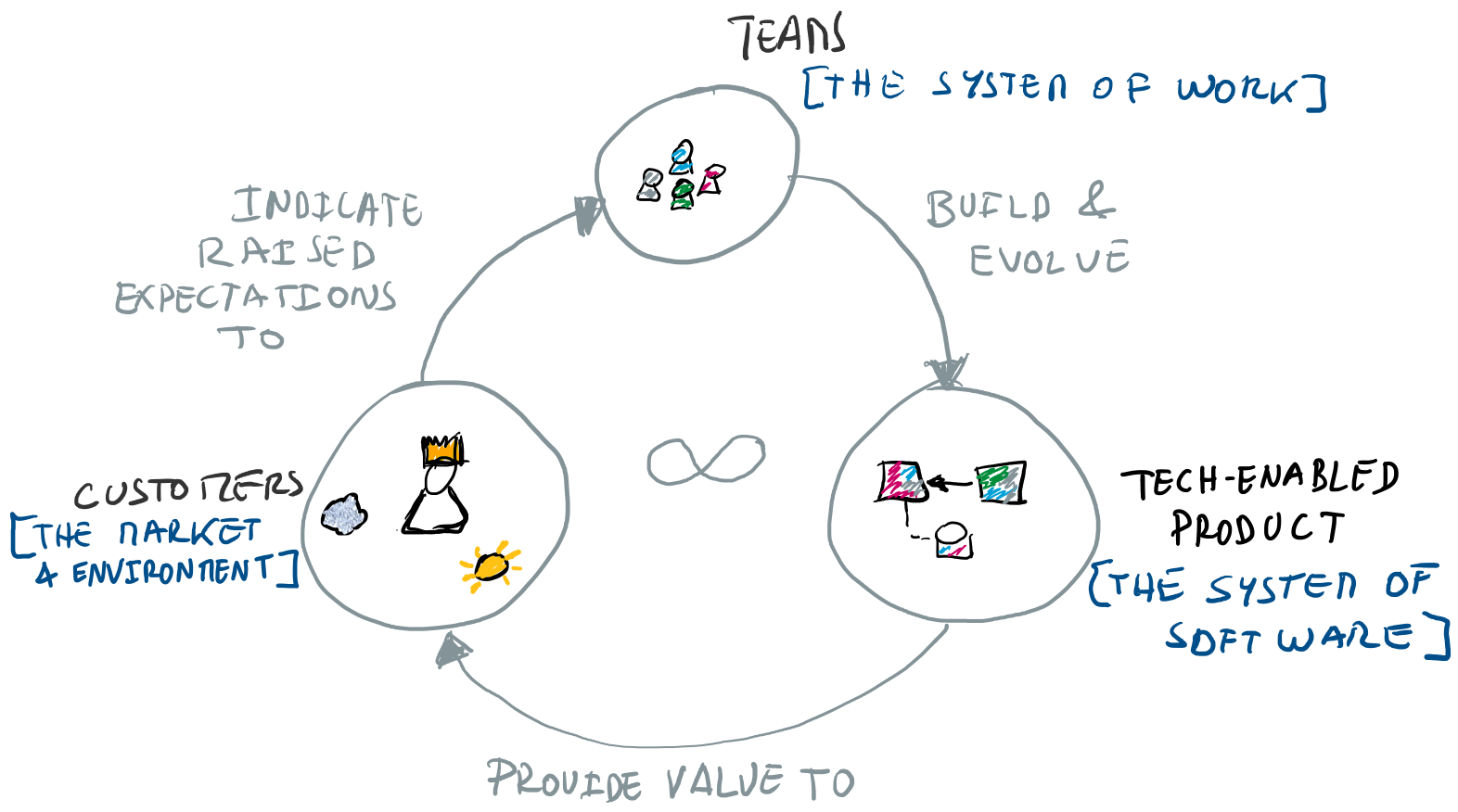 (inspired by Nick Tune's Sociotechnical Systems Evolution loop)
Articles
Talks
Podcasts & Interviews
References